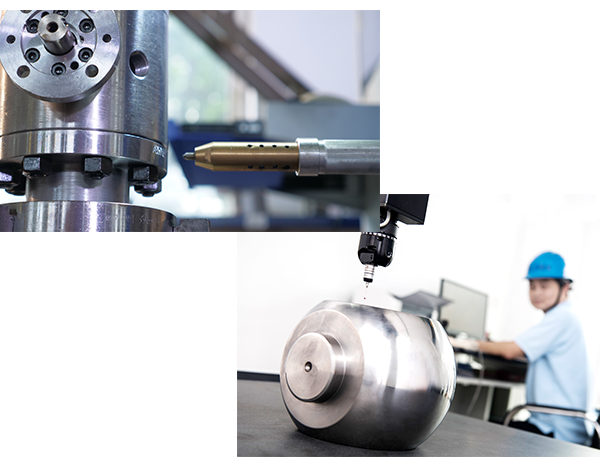 VIZA Valves has been targeting high-end brands of similar products in the international market since its establishment, . According to the requirements of domestic and foreign users, VIZA keep on learning for more than 10 years, and now has already developed as one of the leading industrial valve manufacturers in China, the products have been accepted by a number of international energy groups and recognized as high-quality suppliers.
Suzhou Viza Valve Co., Ltd. is a professional production base of high pressure industrial valves, the factory is located in Jinxi Town, Kunshan City, the factory covers an area of 20,000 square meters, a total area of 25,000 square meters. The main products include ball valves, gate valves, check valves and customized engineering valves; Materials include carbon steel, stainless steel, alloy steel, duplex stainless steel and other materials. VIZA Valves has passed ISO 9001:2015, ISO 14001, ISO 45001, API Q1, PED/CE certification, and holds API 6D, API 6A, API 600, API 624, TA-LUFT, SIL3 and all the other major products certificates.
The company has an experienced technical team, developing customized valves suitable for harsh applications according to the special requirements of users. The company's products are widely used in oil and gas, long distance pipeline, petroleum refining, chemical engineering, thermal power generation and geothermal power generation, LNG, shipbuilding, mining and water conservancy and other industries.
VIZA Valve has always been committed to improving the quality of valve products, the production of zero defect valves is our pursuit of the goal. We pass SIL3 certification, TA-LUFT certification to ensure the safety, reliability and environmental performance of product design. Ensure the operating performance of the valve through careful production process control. Reduce the operating failure rate through strict factory inspection and testing to ensure the service life of the products, reduce the user's life cycle cost.
VIZA Valves is ready to serve the global energy industry and strive to build a new world of sustainability.
VIZA Valves - Flow control experts of the 21st century!